Due to the introduction of the fifth anti-money laundering directive, which came into effect in the Netherlands on May 21, 2020, Bitvavo has come under the supervision of De Nederlandsche Bank. According to De Nederlandsche Bank, this supervision means that digital currencies may only be sent to verified wallet addresses.


Instruction Video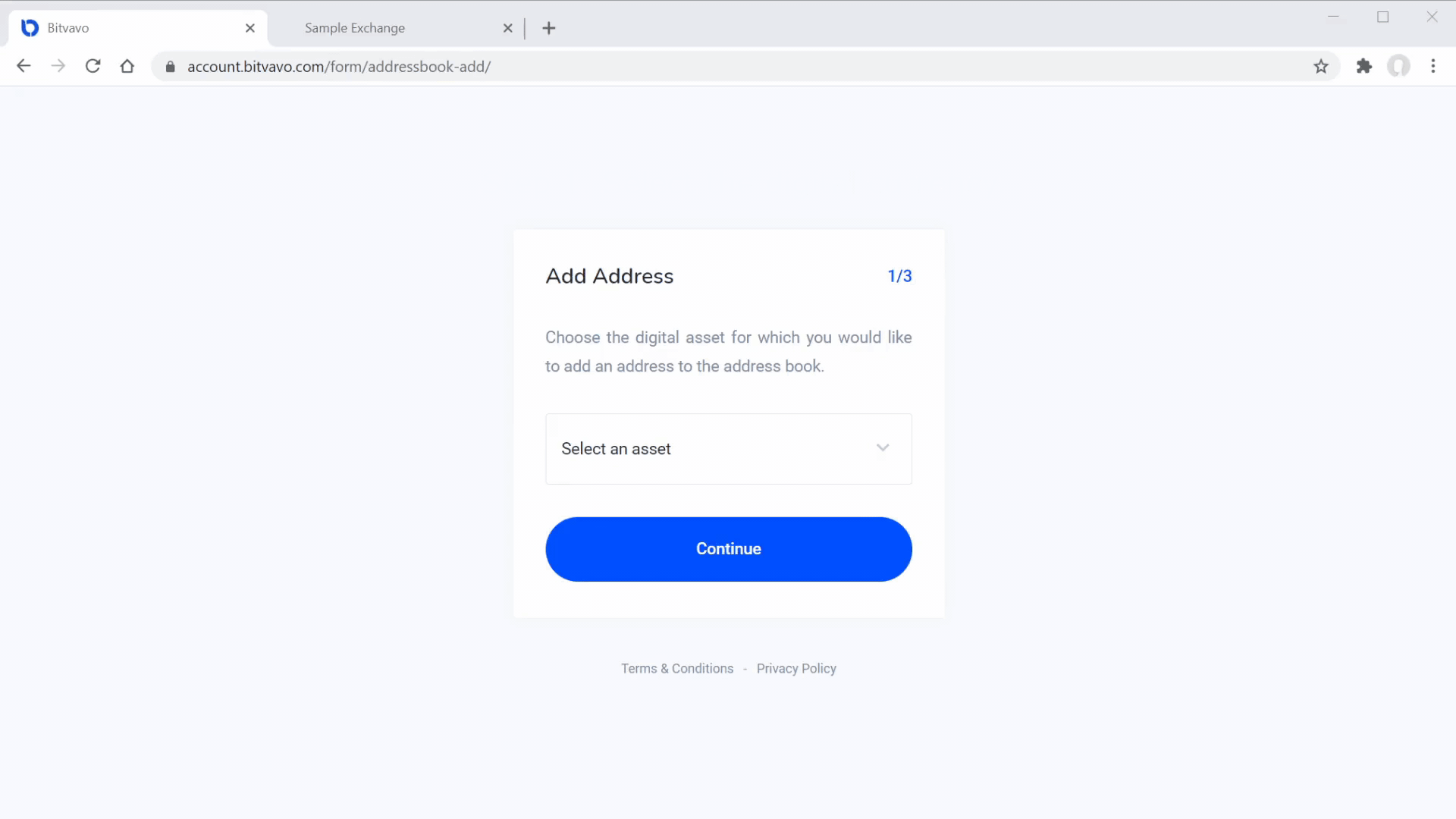 Wallet Verification - step by step
After you have added an external wallet address to your address book, you need to have it verified which is possible as follows:
Go to your address book and click on 'Verify'.

Take a screen recording of the platform or external wallet address you want to send your digital currency to and make sure the wallet address you want to add is visible.



Start the screen recording and display the desired external wallet address.



Share the screen recording and confirm adding the external wallet address.



Confirm the email sent to your email account to complete the wallet verification.
Please Note: the wallet verification is only complete after the email has been confirmed.


Your screen recording will then be assessed by our compliance team, the external wallet address will in principle be added to your address book and after which withdrawals to this external wallet address will be possible.


Mobile wallet
In principle, the wallet verification should be done on your desktop. This might be hard if you would like to add a mobile wallet address to your address book. In these case, you need to make a printscreen or photo of the specific wallet and show this during the screen recording.


Privacy
We understand better than anyone that you value your privacy and we do everything we can to guarantee the information you provide as well as possible. More information about how Bitvavo handles the information you provide and how Bitvavo guarantees the security of your information can be found here.
169
-81
Was this article helpful?
44 out of 169 found this helpful