Bancontact is a Belgian payment method with which you can transfer funds to your Bitvavo account. No service costs are charged for the use of Bancontact, the transferred funds will be added to your Bitvavo account almost immediately. Follow the steps below if you would like to use Bancontact:
Login to your Bitvavo account.
Click "Transfer funds"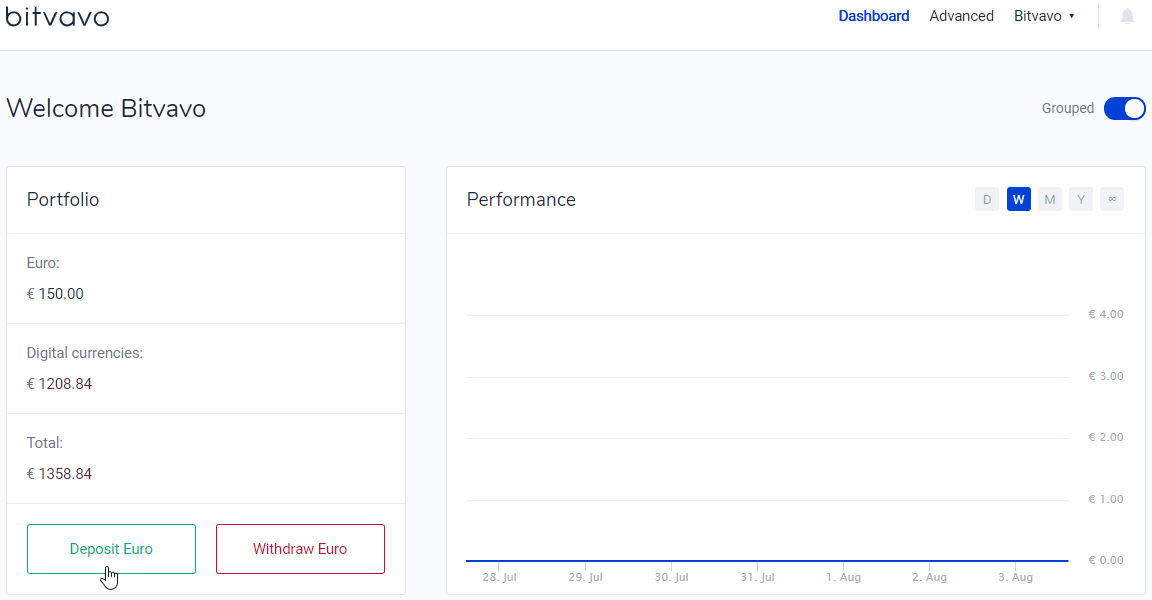 Enter the amount you want to deposit and choose "Bancontact".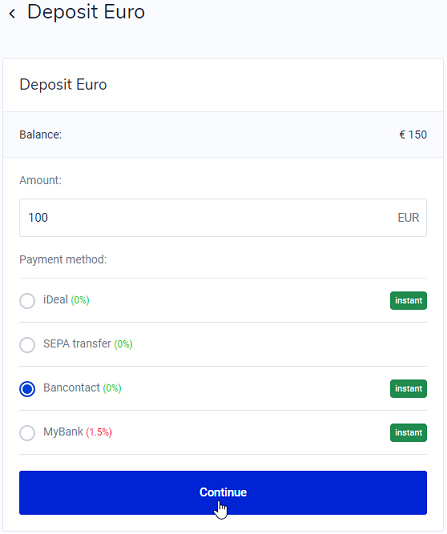 Choose your bank and click "Pay".
Please note: Bancontact applies a maximum amount of €10.000 per transaction. However, you can make multiple payments in a row. If you are not in possession of a Belgian bank account, please choose one of the other payment methods offered by Bitvavo.
107
33
Was this article helpful?
70 out of 107 found this helpful