Ownership or (active) trading in digital currency may be subject to tax. Although Bitvavo does not wish to give legal or tax advice with the article below, it is broadly explained below how you should handle your digital currency with your tax return.
Ownership of digital currency
To determine the value of your assets, the value of the assets on 1 January of the year for which you file a tax return is considered. You can easily read these values ​​on your portfolio balance as illustrated below: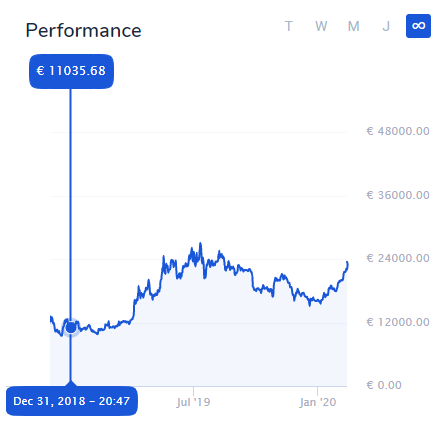 Please note: you remain responsible at all times to correctly file your tax return in accordance with applicable laws and regulations in your country.
968
476
Was this article helpful?
722 out of 968 found this helpful