How does the affiliate program work?
With the affiliate program it is possible to get a rebate for every transaction made by a user that has been invited by you.
How does it work?
Create an account at Bitvavo (if you do not already have an account).
Login to your Bitvavo account, go to your settings by clicking on your name in the top-right corner of your screen and choose "Affiliates".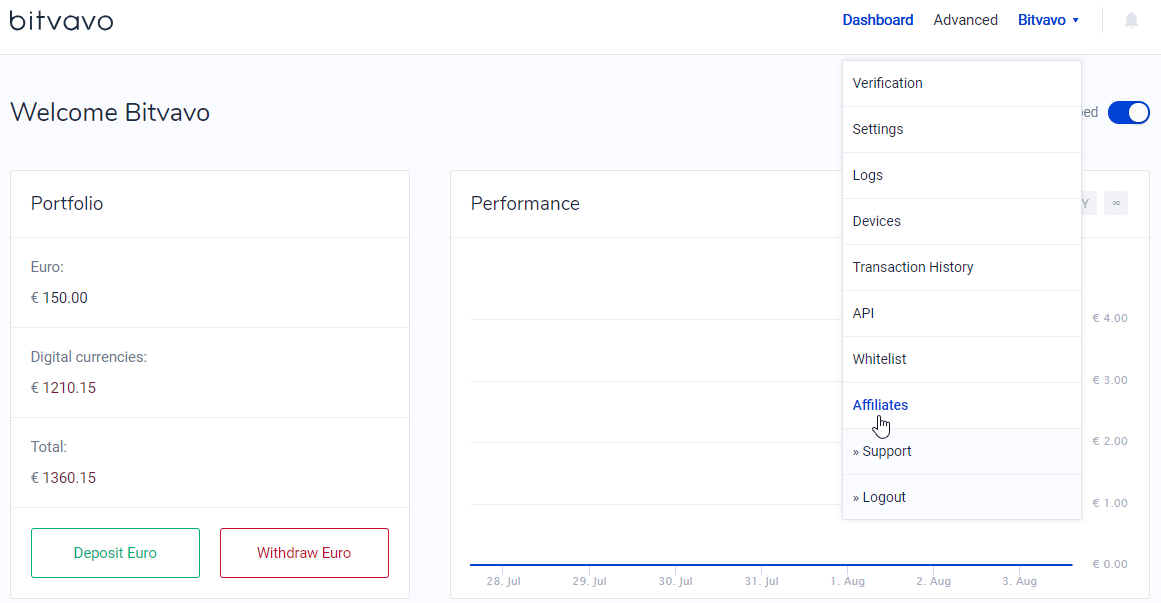 Under the header "Example Link" you will find your personal affiliate link.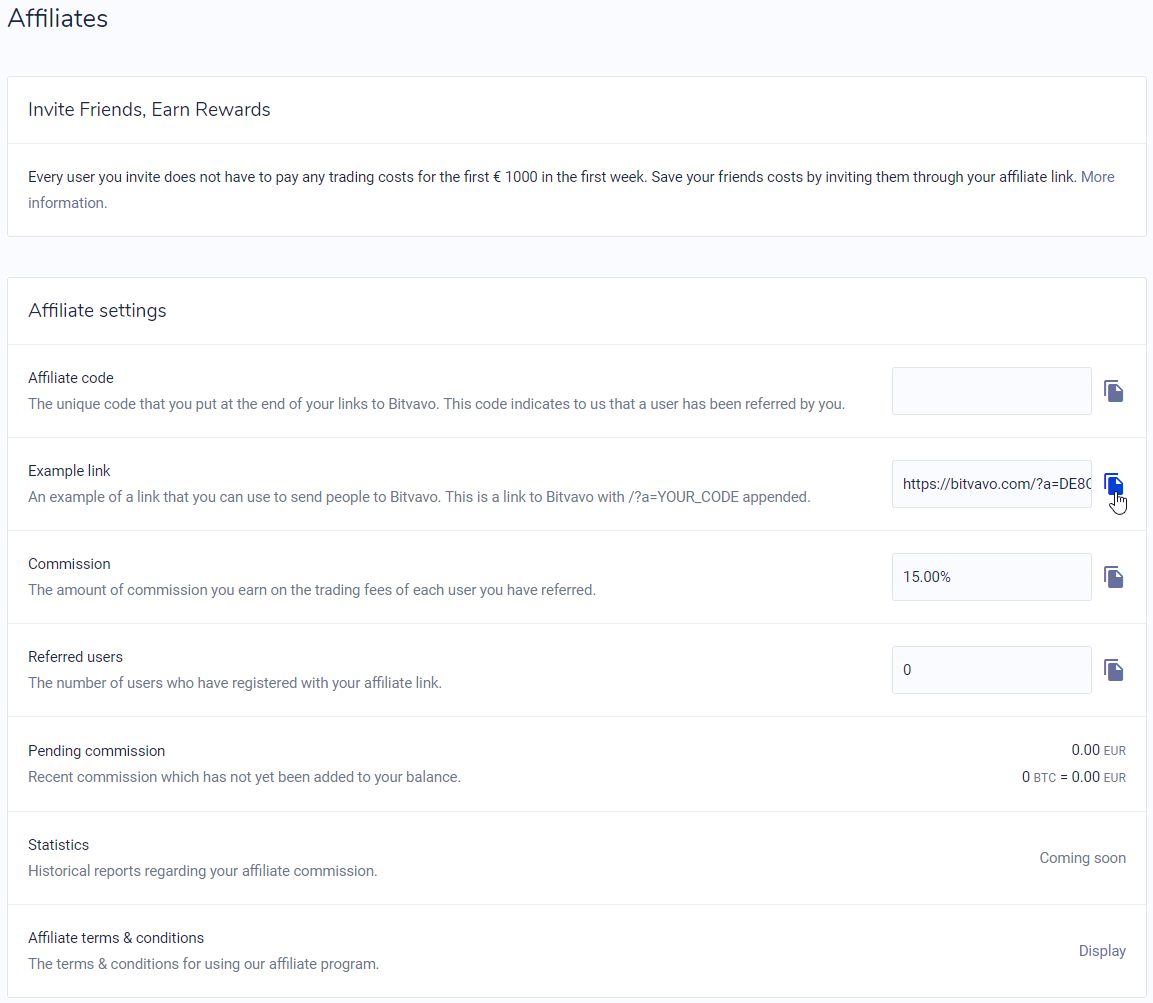 Share your personal affiliate link with your friends, family, or acquaintances.
Thereafter you will receive 15% of the transaction costs of every transaction executed by the invited user.
The advantages of the Bitvavo affiliate program are:
You receive 15% of the transaction cost of every transaction executed by a user who is invited by you.
There's no limit to the number of users that you can invite.
Compensations are paid out immediately.
Users supplied by you can purchase the first €1000 in digital currency without trading costs. The free trade credit remains valid for 7 days, calculated from the moment the user has created an account.
Please note: The Affiliate Terms apply to participating in the affiliate program
---
---