How do I cancel an open order?
To cancel an open order you must go through the following steps:
Log in to your Bitvavo account.
Navigate to ''Advanced'' at the top right of the screen and click on it.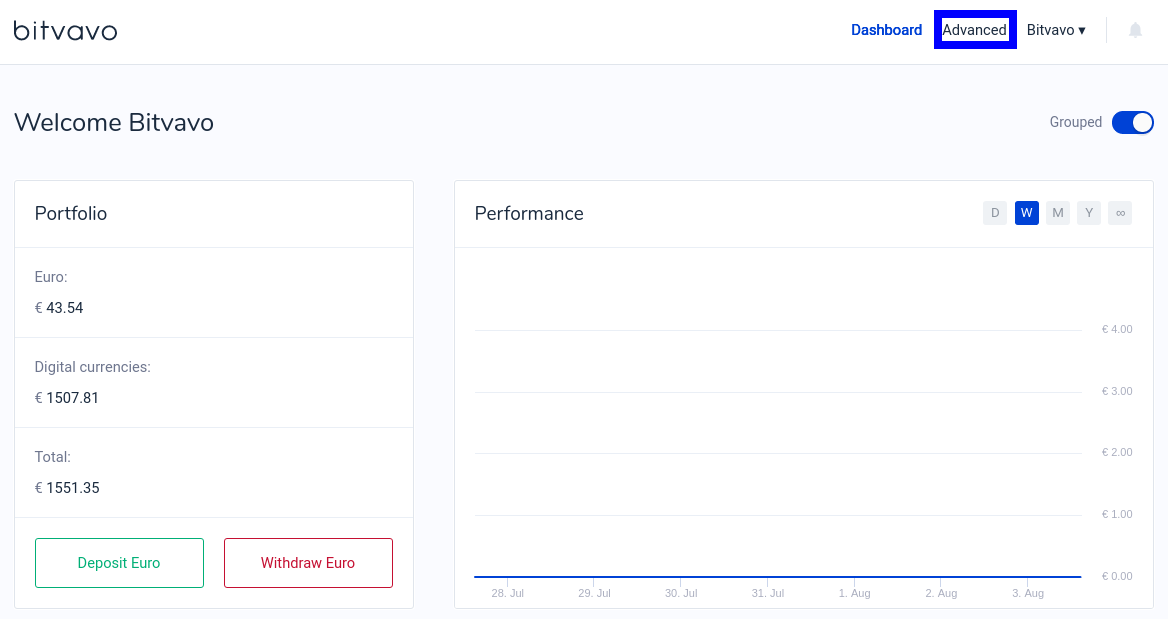 Choose the market on the top left of the screen where you have entered the order.

Under the trade graph, the order is listed under the ''Open orders'' heading. Press the arrow on the right side to display the orders.

Finally, click on the cross next to the order to cancel it.
---
---