Cryptohopper
Cryptohopper was founded on December 12, 2017 and has since grown to become the largest Dutch platform on which commercial bots can be rented which can be used to:
1. have personal trading strategies executed automatically; and
2. have third-party trading strategies automated.
This allows you to benefit from trading opportunities 24/7 with unrivaled ease!
Step 1) Create an Cryptohopper account
Go to Cryptohopper,

enter your personal details, choose a secure password and confirm your email address.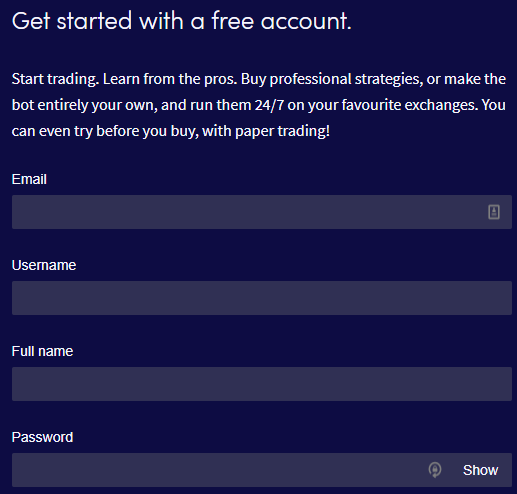 Step 2) Link your Cryptohopper account to your Bitvavo account
Go to Cryptohopper, click "config" in the left menu and then "base config" and click on Exchange.
Turn-off Paper trading.
Choose Bitvavo as the exchange.
Choose "select a hopper".
Fill in you API Keys and API Secret (

as explained under step 3

).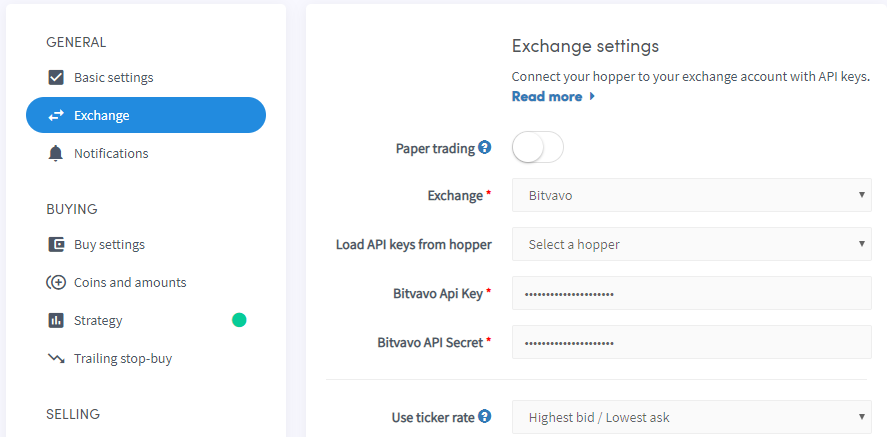 Step 3) Request API Keys from Bitvavo
Go to Bitvavo and click on "Request new API Key".
Enter the requested data, leaving IP Whitelist empty and choose to only view (a) data and (b) buy and sell.
Enter your 2FA code and click on confirm. If you have not yet set up 2FA, read this article.
Your API key + API secret will be visible and only needs to complete e-mail confirmation.
Enter the given API key + API secret at Cryptohopper (see step 2).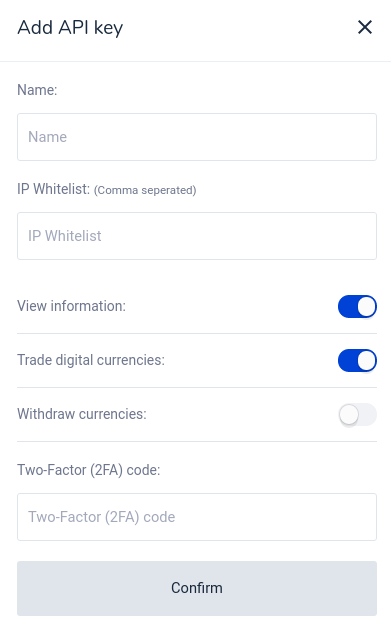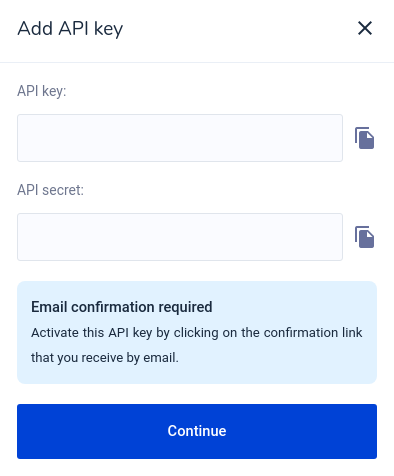 Step 4) Enter the buy and sell settings
Buy settings
Indicate at what price change you want to buy.
Indicate how long your order may remain open.
Indicate how many open orders you want to submit.
Give the maximum percentage of your portfolio to open orders.
Choose the minimum order amount at a time.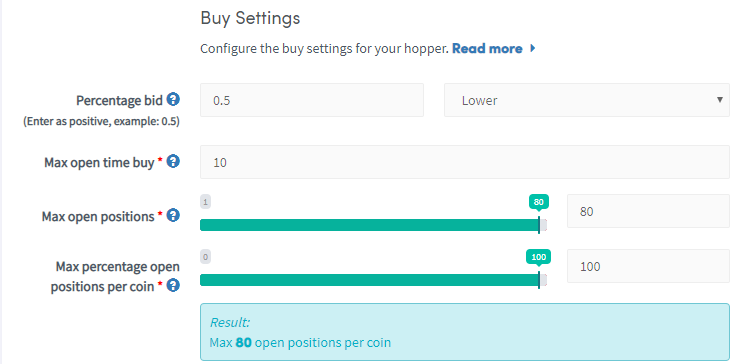 Sell settings
Indicate at what percentage of profit you want to sell.
Indicate how long your order may remain open.
Indicate how far the sales order should deviate from the average price.

Step 5) Choose trading pairs
Go to Cryptohopper click in the left menu on '' config '' and then on and choose "Coins and amounts ".
Choose the "base-currency" which will be used to trade with.

Choose the trading pairs which the base currency may be traded

against

.
Choose the percentage of your total portfolio that you want to use per order.
Choose the minimum order amount for each order.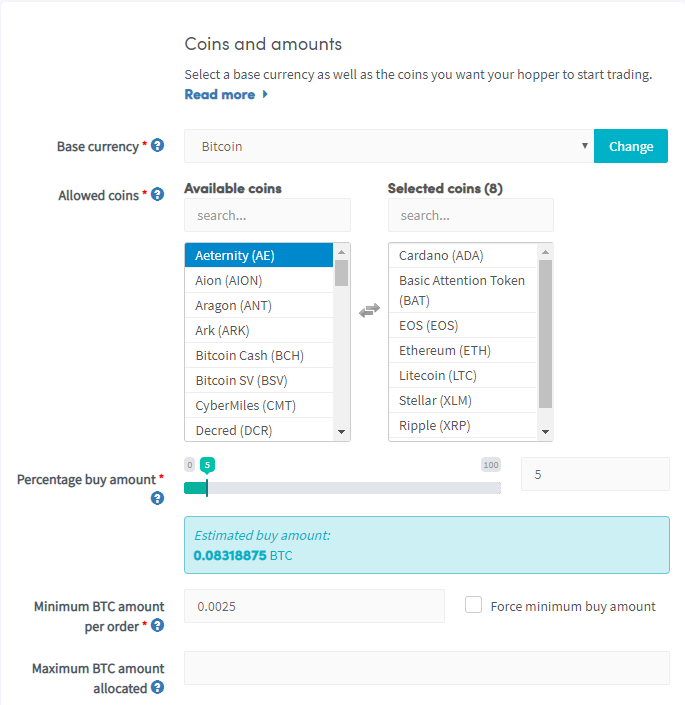 Step 6) Choose a trade strategy
Go to Cryptohopper and choose "Strategy".
Click on Strategy and choose the desired trading strategy (e.g. multiple TA Factors).
Provide advanced settings if you wish.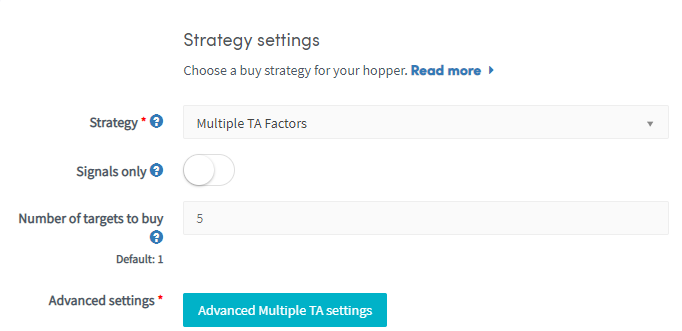 Step 7) Turn on your trading bot
Go to Cryptohopper, click on ''config'' in the left menu and then choose "Baseconfig".
Select "Basic settings" under the "General" heading.
Give a name to your trading bot.
Activate the trading bot.
Step 8) View your results
Go to

Cryptohopper

and view your executed transactions and open positions.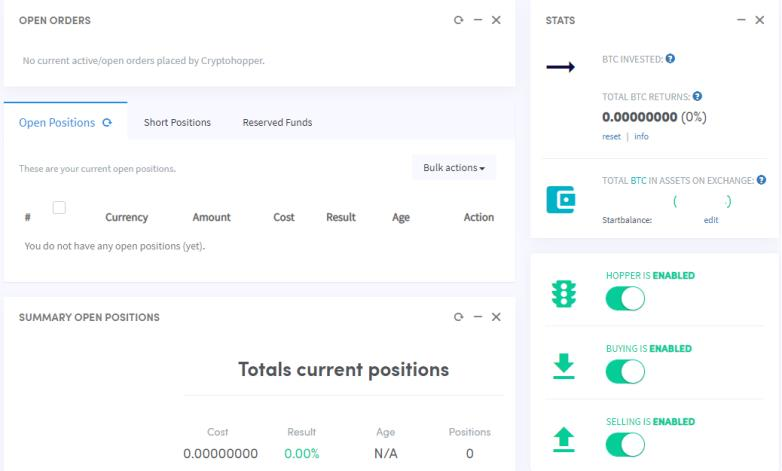 Step 9) Extend your Cryptohopper account
If you are satisfied with the results of your Cryptohopper bone, extend your Cryptohopper account here.
Click on "New subscription".
Choose one of the subscriptions offered.
If you choose the Explorer Hopper, it is free for the first month.
Enter the requested information and choose the desired payment method.
Enter the Discount code BITVAVOCRYPTO, if you have chosen the Explorer Hopper, so that you are the first do not have to pay any costs for a month.
Complete the order and let the Hopper do the work for you.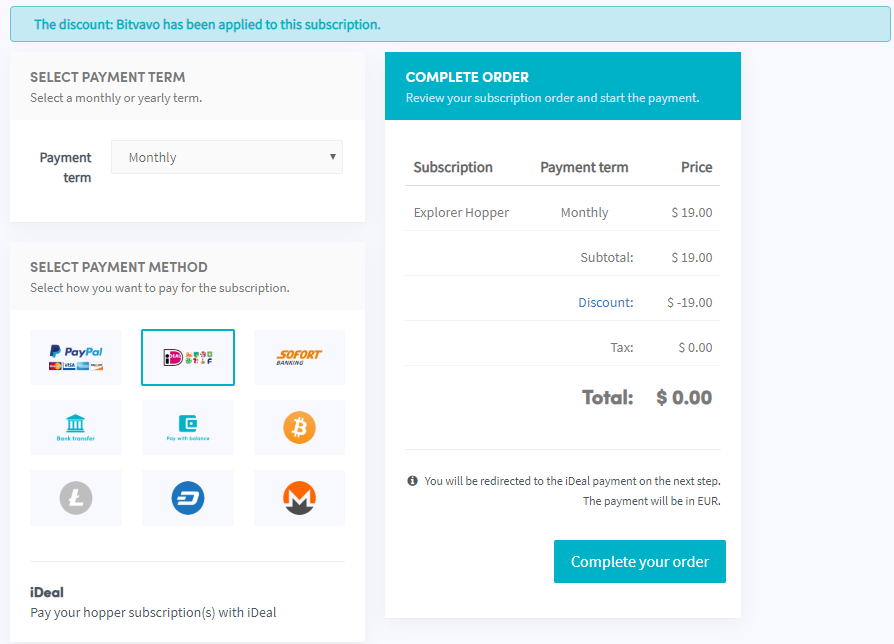 ---