Unfortunately, it is not yet possible to apply a fully automated DCA method on the Bitvavo platform.
However, it is possible to set up an automatic transfer in your own banking environment. To do so, you need the following information: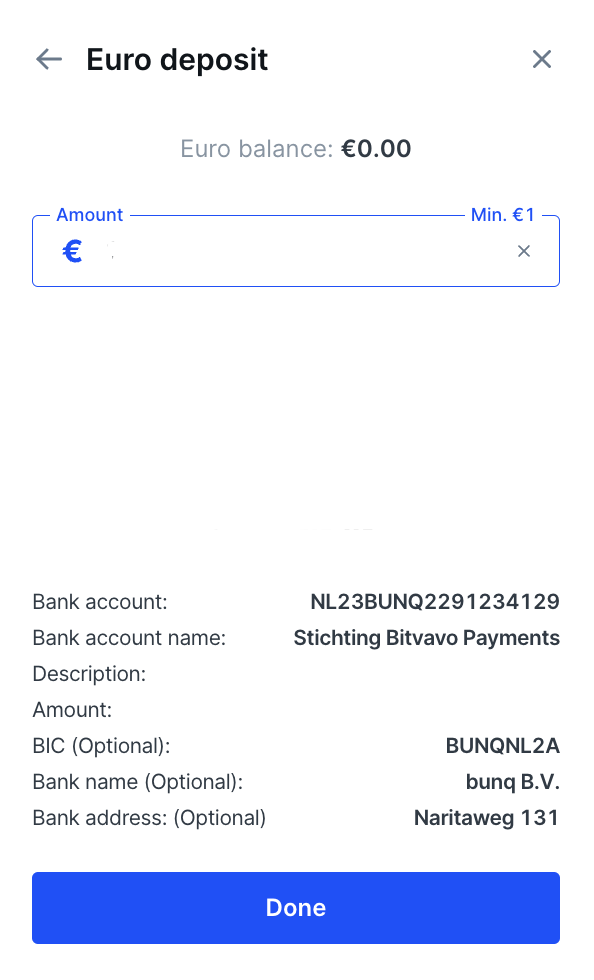 Please note that every Bitvavo account has a unique description that needs to be included with the deposit. This can be found on this page. When you choose EUR deposit, SEPA, fill in an amount and click continue, you will see a description consisting of 10 characters (capitals and numbers).
When the deposit is received by us, we will send you a confirmation by email. You can then immediately purchase digital currency in our app or on our website.
64
14
Was this article helpful?
39 out of 64 found this helpful