When the 'Deposit' and 'Withdraw' functions are disabled, this can be due to one of the following reasons:
Updates take place on the blockchain of the digital currency in question.
There is maintenance on the Bitvavo network that makes withdrawals and deposits impossible.
After maintenance has been performed, the node in question must synchronize with the blockchain. Unfortunately, we cannot accelerate this process.
In many cases, deposits and withdrawals are only disabled temporarily, and you can deposit and/or withdraw the desired digital currency again within a few days.
You will then see the following message when you click on [Deposit] or [Withdraw] on a digital currency: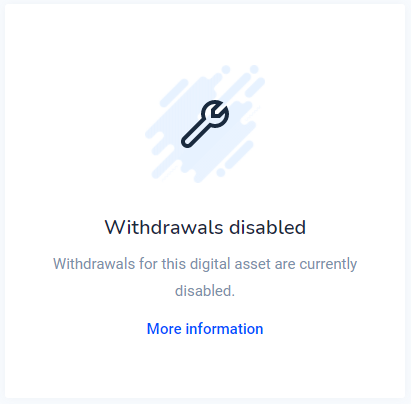 You can check the real-time status of our APIs and assets on our status page.
4032
-1888
Was this article helpful?
1072 out of 4032 found this helpful